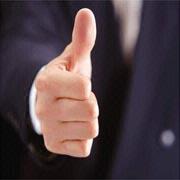 Proud to be your partner in business
Ever since its establishment in 1995, Kingsun Enterprises Co. Ltd. has been expanding its business fields globally and continuously growing up towards one and another milestone. With its headquarters in Shenzhen, the frontier of China's economical exchanges with the whole world, the company enjoys its predominant business location. Years of trading experience has brought the confidence of business operation followed with the capital enhancement.

Since the very first day that our business was launched, we have adhered to the principle of "Honesty, Credibility and Win-Win Success". We treasure our credit standing and our clients throughout the world. After 5 years' growing, the company has developed into a cross-industrial multinational business entity with total assets of US$100 million, which owes greatly to your constant support and cooperation. Base in Shenzhen, our business activities has extended to 32 countries and regions in Africa, Southeast Asia, America and Europe. We trade with you, and with the world.

International trade is the core of Kingsun's business activities. Our manufactureing facilities, situated in Guangdong, Fujian and Zhejiang provinces, are producing high-quality products includes timepieces, batteries, electronic novelties, etc. They are company's lifelines to meet customers' needs. Kingsun Enterprises Co. Ltd. owns the registered and celebrated brands of "KINGSUN", "OKKAIDO", and "SUSHITO". Three of our production lines are ISO 9000 certified. Over 4,000 employees are dedicated in developing this company into a better future with their great endeavor and creativity.

Inspired by the pioneer spirit, we are moving forward and blazing new trails to the growth in the industry, at the meantime, we still hew to our constant pursuits of top quality products, excellent services and prosperous future.